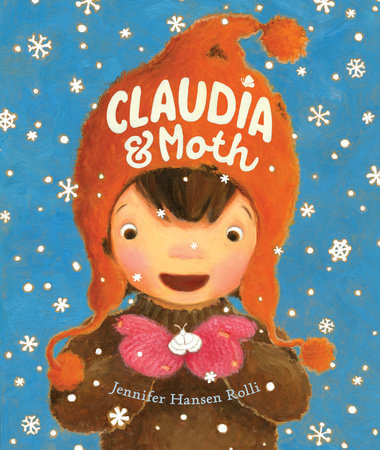 Claudia & Moth by Jennifer Hansen Rolli
My rating: 3 of 5 stars
Received: Publisher
Publication Date: November 7th, 2017
Publisher: Viking BFYR
Genres & Themes: Picture Book, Art, Imagination, Seasons & Animals
---
BLURB:
A small girl with a passion for nature turns to her new passion for art as the seasons turn colder. Claudia loves butterflies. Blue ones. Yellow ones. Purple ones with dots. And since she can't take them home, she paints them in all their beautiful colors. But when winter comes, there are no more butterflies to paint…until she finds a little moth. Suddenly, Claudia sees winter in a whole new light.
Claudia loves butterflies. She loves them so much that she wants to take them with her to her home and make them her companions forever.
But butterflies do not belong indoors, so she finds a solution to her problem: she is going to paint the butterflies on canvas—this way they will indeed remain with her at all times.
Unfortunately, when winter comes, the butterflies have all left, and Claudia does not have inspiration anymore. Little did she know, she would soon discover a new creature that would reignite her passion of painting.
This was very charming. I'm all for children expressing their creativity in different forms. Now, I don't know about painting on an actual moth, as surely those little creatures cannot withstand such substance on their fragile bodies, but the idea behind it is original and interesting.
Unfortunately the graphics did not work for me. I rarely say this, since I don't believe I'm picky when it comes to art, and I actually welcome various styles, but it seemed to me all over the place, making it hard sometimes to know what is going on.
Which brings me to this: I find the cover misleading. The art inside of this book is not as beautiful and clean as the cover.
Good thing that the story held my interest.
Follow me on:
Youtube | Twitter| Instagram | Google+ | Goodreads | Bloglovin'