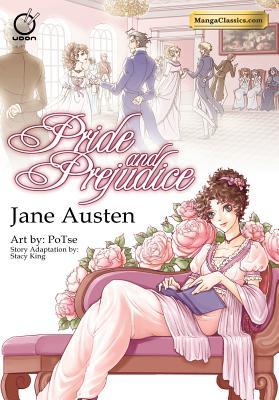 Manga Classics: Pride & Prejudice by Stacy King
My rating: 4.5 of 5 stars
Received: NetGalley
Publisher: Udon Entertainment
Publication date: August 11th, 2014
Genres & Themes: YA, Manga, Historical Romance, Classics, Family, True Love.
DESCRIPTION:
Beloved by millions the world over, Pride & Prejudice is delightfully transformed in this bold, new manga adaptation. All of the joy, heartache, and romance of Jane Austen's original, perfectly illuminated by the sumptuous art of manga-ka Po Tse, and faithfully adapted by Stacy E. King.