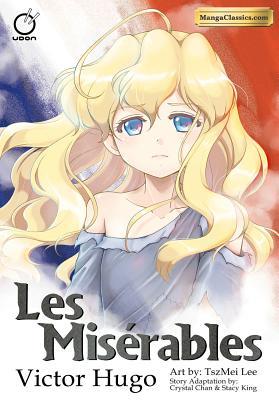 Manga Classics: Les Miserables by Stacy King
My rating: 3.5 of 5 stars
Received: NetGalley
Publication date: August 12th, 2014
Publisher: Udon Entertainment
Genres & Themes: Love, Classic, Action, Liberty, Historical, Family, Manga, Revolution.
MINI DESCRIPTION:
Adapted for stage and screen, loved by millions, Victor Hugo's classic novel of love and tragedy during the French Revolution is reborn in this manga edition!
REVIEW:
This was a very poignant story. Actually, I don't recall ever reading a manga that brought tears to my eyes. Be aware that you won't turn the last page with the same emotional state as when you turned the very first.