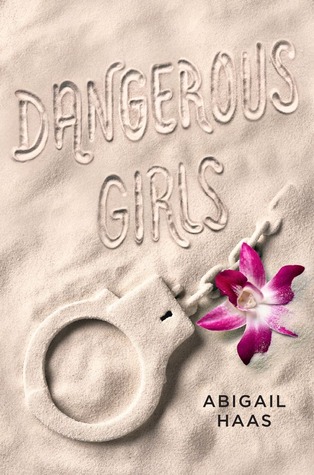 Dangerous Girls by Abigail Haas
My rating: 5 of 5 stars
Received: bought
Publication date: July 16th, 2013
Publisher: Simon Pulse
Genres & Themes: YA, Mystery, Thriller, Crime, Suspense, Romance, Contemporary, Holidays, Friendship.
BLURB:
It's Spring Break of senior year. Anna, her boyfriend Tate, her best friend Elise, and a few other close friends are off to a debaucherous trip to Aruba that promises to be the time of their lives. But when Elise is found brutally murdered, Anna finds herself trapped in a country not her own, fighting against vile and contemptuous accusations.
As Anna sets out to find her friend's killer; she discovers hard truths about her friendships, the slippery nature of truth, and the ache of young love.
As she awaits the judge's decree, it becomes clear that everyone around her thinks she is not just guilty, but dangerous. When the truth comes out, it is more shocking than one could ever imagine…