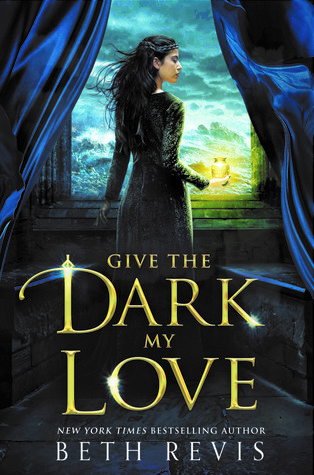 Give the Dark My Love by Beth Revis
My rating: 4 of 5 stars
Received: Penguin Random House Canada
Published: 2018
Publisher: Razorbill
Recommended Age: 13+
Genres & Themes: Young Adult, Fantasy, Magic School, Health Issues (Plague), Family, Politics, Romance
---
REVIEW:
I can see how this is a hit or miss for most people. It's not your typical YA fantasy—not what I'm used to reading and not mainstream. But that's a good thing. I actively seek originality in my reads and this unconventional fantasy, with its limited world-building and romance, worked for me well. The storyline is straight-forward in the sense that we know what Nedra, the new student at the prestigious school of alchemy, is trying to accomplish and for what purpose.
It's very tame in the beginning but grows bolder as the story progresses so much that by the end I could not recognize Nedra anymore and was wondering if someone took over Beth Revis' mind because those are some wild, wild last chapters. The reason why I claim that the world-building is limited is because everything revolves around one specific element: the Wasting Death, a plague killing the population. The alchemy is performed in order to alleviate pain but it cannot cure illnesses. But Nedra is desperate… and desperation sometimes makes you turn to dark methods. *evil smile*
There is another main character—Grey. This story is actually told from two 1st person POVs, Nedra's and Grey's, but Grey's chapters, while seemingly important in the beginning, become unnecessary after about the halfway point. Even the author recognizes this on some level because she removes them almost entirely to leave more room for Nedra's character arc. So Grey is kind of a sidekick but not really and kind of a love interest but a pretty useless one because romance has little place in this story and Nedra has no time for lovey-dovey stuff.
But it didn't take away from my enjoyment of this book because Grey is kind and sometimes smart. So this is a duology and, after that ending, the second book promises to be very, very exciting. And kickass! Can't wait.
Follow me on:
Youtube | Twitter| Instagram | Google+ | Goodreads | Bloglovin'