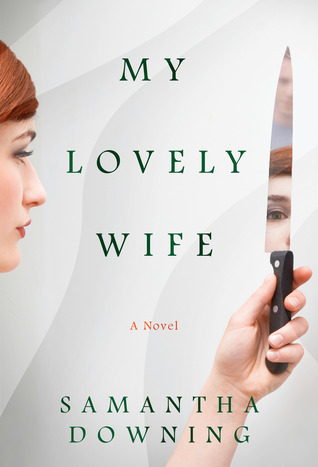 My Lovely Wife by Samantha Downing
My rating: 4 of 5 stars
Received: Penguin Random House Canada
Published: March 2019
Publisher: Berkley
Recommended Age: 14+
Genres & Themes: Adult, Psychological Thriller, Mystery, Suspense, Family Dynamics
---
REVIEW:
If you're a sucker for psychological thrillers, you need to read this TODAY. Before your interest wanes. Well even if it does, the first page alone is going to rekindle it because this is FAST and ADDICTIVE.
The author is succinct and careful. The narrator divulges information in a matter-of-fact tone. He mentions only what is important to the plot or what is important to him. This makes for 370 pages of story that have meaning and are easy to read.
The relationship between the narrator and his wife is the main focus. The fact that they are both predators comes up, of course, multiple times, but it always comes back to the husband and wife dynamics and the many lies they keep from each other. The wife especially is a mystery and I for one loved getting to know her through the narrator.
I keep saying ''narrator'' because I actually forgot what his name is. He has more than one, so I don't blame myself. And he is a specific kind of one-dimensional that gives you a slight sense of his limited personality while encouraging you to picture YOURSELF as the narrator himself.
It's a mind-boggling story that I would love to read again in ten years when I would have forgotten every detail. Hopefully the author will release more stories like this one so I won't have to count the days until I turn thirty-one.
Oh hell, I'll mark it on my calendar!
Follow me on:
Youtube | Twitter| Instagram | Google+ | Goodreads | Bloglovin'