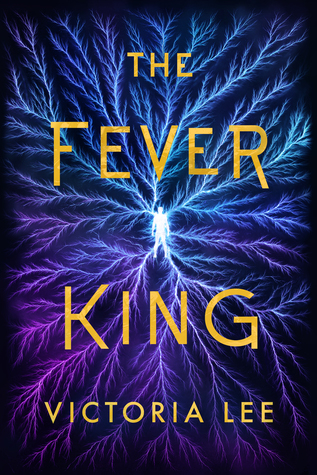 The Fever King by Victoria Lee
My rating: 4 of 5 stars
Received: Thomas Allen & Son
Published: March 1st, 2019
Publisher: Skyscape
Recommended Age: 14+
Genres & Themes: Young Adult, Science Fiction, LGBTQIA+, Action, Powers
---
REVIEW:
The premise of this book sounded captivating and I couldn't wait for the author to introduce the romance between the two male characters who basically hate each other, but I did not expect this YA story to be so… mature. The world-building is dark, Noam works to improve the conditions of refugees by working with government officials and developing his own powers, and there are plenty of secrets no one cares to share. There's drinking, drugs, sex. Adult stuff.
It's a page-turner, but not an instant one. The first chapter is confusing because of the complexity of the world. It takes time to understand—truly understand—what is going on and what Noam's purpose is but once you do it all become worth it. It's like when you have three essays to hand in on one specific date and you know it's going to be a nightmare to finish those but once you finish them you feel so god-like. Except, you know, less dramatic. That was a bad example, really. It's not my day.
The gay romance is worth waiting for. It's a love-hate relationship reminiscent of Damen and Laurent's from Captive Prince. But just a tiny bit less… abusive (before it becomes steamy and romantic). I couldn't get enough of Noam and Dara's interactions which never failed to surprise me. Hot and cold is not something that attracts me in real life mates but because I'm not the one to deal with the mood swings and lies, the cat and mouse game feels satisfying somehow.
I am so excited for the sequel. There is so much happening in this story that these are some very filled 370 pages and the ending left me speechless. Whaaaat? No waaaay. Such cruelty!!
Follow me on:
Youtube | Twitter| Instagram | Google+ | Goodreads | Bloglovin'