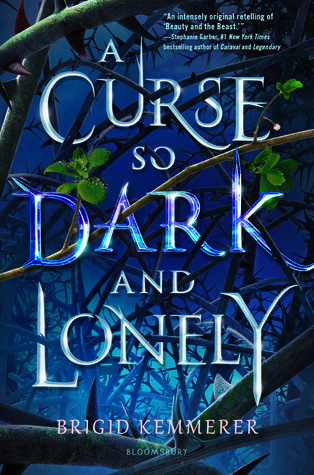 A Curse So Dark and Lonely by Brigid Kemmerer
My rating: 5 of 5 stars
Received: Library
Published: January 29th, 2019
Publisher: Bloomsbury YA
Recommended Age: 12+
Genres & Themes: Young Adult, Fantasy, Magic, Romance, Fairy Tale, War Setting
---
REVIEW:
This is hands down one of the best fairy tale retellings I have ever read. I did not have high expectations at all, having found Brigid Kemmerer's Letters to the Lost to be a MEH read (please don't curse me!), but this story hooked me right from the start.
I even had to check twice to see if Brigid Kemmerer really wrote this because I do not remember her writing style being so elegant and feeling like a lover's caress. Oh my!
Well, look, Valentine's Day is coming up, I can't help but be a little extra romantic (or corny). Actually, I highly recommend buying this as a Valentine's Day gift for your special someone because the love that is depicted in this story is TRUE and must be shared with the entire universe!
I'd like to be able to say that I only get this dramatic in prose, but alas the way I write is the way I speak. Just yesterday, a friend was telling me about her boyfriend's unboyfriend-like behavior and I gave her a passionate speech about love, trust and sacrifice I knew little about.
Maybe I should have given her this book instead.
Follow me on:
Youtube | Twitter| Instagram | Google+ | Goodreads | Bloglovin'