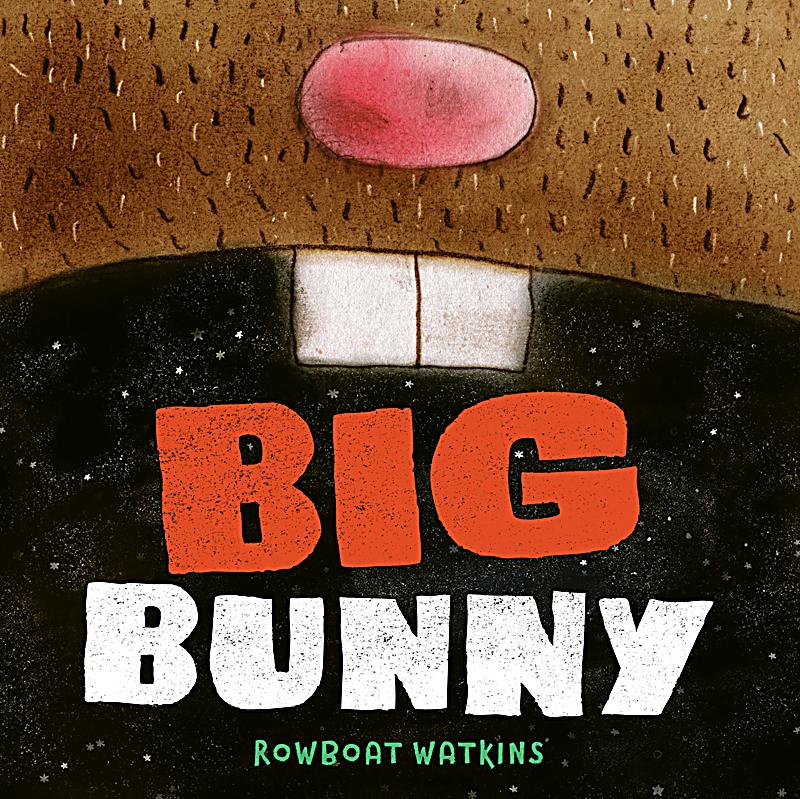 Big Bunny by Rowboat Watkins
My rating: 3 of 5 stars
Received: Distributor
Published: March 20th, 2018
Publisher: Chronicle Books
Genres & Themes: Picture Book, Animals, Storytelling, Creativity
---
BLURB:
From the curious mind of Rowboat Watkins comes a ginormously imaginative story that is as funny as it is philosophical. How big is Big Bunny? And how will this story end? Delightfully meta and humorously subversive, Big Bunny will take its place as the next go-to story about stories.
Even though the illustrations seem like they were drawn by a seven-year-old kid with too many old crayons in front of them and no prior knowledge of proportionality, they are pretty funny to look at.
This may not be the most interesting children's story I have read this year – far from it, actually, since the first prize would go to A Day in the Life of Marlon Bundo – but it is surprisingly original.
Now I wouldn't give it any awards, but I don't remember reading a picture book with two narrators before. It sounds strange, doesn't it? But it works! In the beginning, you're thinking, ''What is happening? Why are there two different voices?''
But then you understand. It's because a child and their parent are telling a story together. Eventually the child takes over and let's his/her imagination run loose. The story itself is not even important. It doesn't make sense at all, and it probably deserves a one-star-rating.
It's the act of telling the story that is important in this case. How different is that? I rarely talk about a book, saying, ''Well the story was bad, but the narrator was a lot of fun!''. That has simply never happened before. Until now.
So not a perfect read by any means, but I like that the author tried something new. This is what makes this a special story compared to others. I can't give it more than three stars, as the content and illustrations lack, but how heart-warming is it to see a parent and their child bond? Very, very.
Follow me on:
Youtube | Twitter| Instagram | Google+ | Goodreads | Bloglovin'