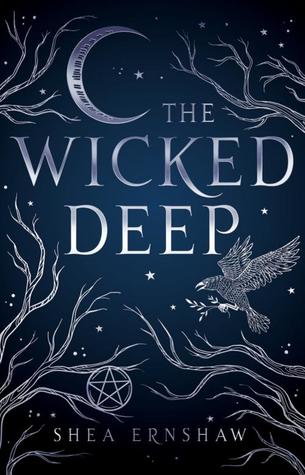 The Wicked Deep by Shea Ernshaw
My rating: 3.5 of 5 stars
Received: Publisher
First Published: March 6th, 2018
Publisher: Simon Pulse
Recommended Age: 12+
Pacing: Normal
Genres & Themes: Young Adult, Paranormal, Mystery, Romance, Witches
---
BLURB:
Hocus Pocus and Practical Magic meets the Salem Witch trials in this haunting story about three sisters on a quest for revenge—and how love may be the only thing powerful enough to stop them.
This is the story of three long-dead witches who come back every summer in the bodies of Sparrow girls to drown boys and the only girl in town who may be able to lift the curse.
This is an exquisitely atmospheric book. The subject matter is, of course, dark, but the way the author presents the town and its curse feels almost magical.
Even though such a curse pertains to the fantasy world and is therefore not a realistic element, I believed everything inside this story. Not once did I tell myself, ''Shea Ernshaw took it too far''. Not once.
It is a paranormal mystery. This author is smart. She knows experienced readers have encountered witches before in their reads. She knows they need more to be intrigued nowadays. I, for one, kept reading because I was curious and wanted to uncover who the possessed girls were, what Bo wanted and how Penny Talbot's father disappeared.
But this is where it gets tricky. Because everyone is so secretive, we do not get to know any of the characters in depth, aside from the heroine herself. And while Bo is mysterious, the fact that he reveals little about himself makes him one-dimensional for a good part of the story.
So do not ask me if I enjoyed the romance. It is a categorical no. Fortunately the story of the three witches and the curse itself as well as how it unfolded during this particular summer kept me interested from start to finish.
Follow me on:
Youtube | Twitter| Instagram | Google+ | Goodreads | Bloglovin'