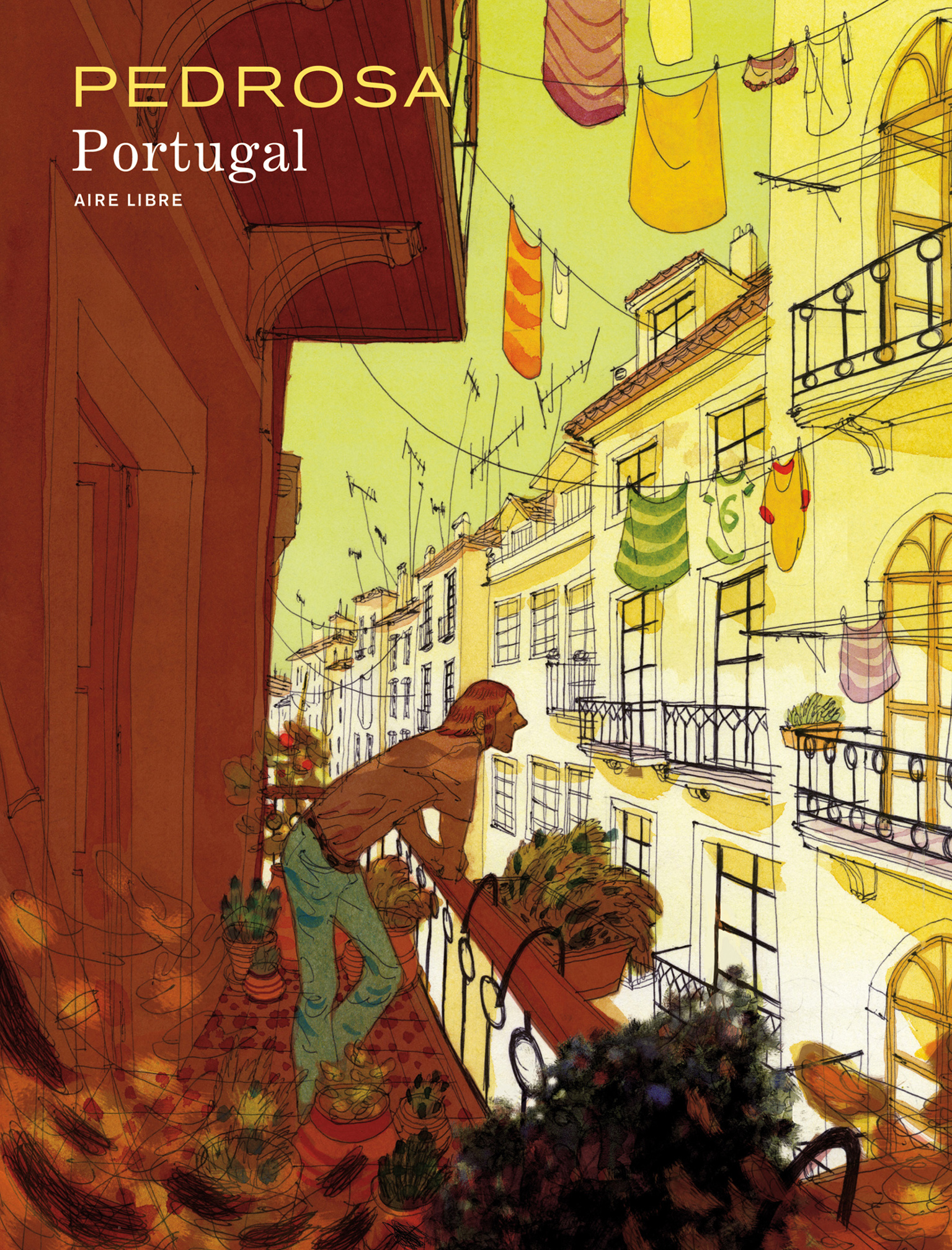 Portugal by Cyril Pedrosa
My rating: 4 of 5 stars
Received: Distributor
Publication Date: December 1st, 2017
Publisher: NBM Publishing
Recommended Age: 13+
Pacing: Slow
Genres & Themes: Graphic Novel, Culture, Family History
---
BLURB:
From the author of the acclaimed Equinoxes comes a return to roots that serves as spiritual renewal. Comics artist Simon Muchat is stuck. Suffering writer's block, uninspired, vegetating as a school art teacher, he is losing direction and his taste for life, until one day he is invited to appear at a comics convention in Portugal, the country his family came from and which he hadn't seen since his childhood. The experience proves cathartic. Even though he is not Portuguese himself and is a foreigner there, so many elements are familiar to him. Meeting its lively citizens, full of the zest for life, his distant yet welcoming family bringing back fond early memories, all prove reinvigorating, the breath of fresh air he so badly needed.
I find it important that people learn about their family histories. Learning about your family's past will make you understand your family members and the relationships between them much better. It will also help you connect to them more deeply and find out where your place lies.
This is what Simon does. He has a job and a beautiful girlfriend, but he's feeling uninspired suddenly. He's lost. So when he's invited to his cousin's wedding in Portugal, he decides to go and reunite with family members he hasn't seen in forever.
At first, it's awkward, but when his uncles start talking about each other's pasts, he feels connected to them and is intrigued. He may not know himself, but he thinks there's a chance he will find himself in his family members' stories. Slowly, but surely, he starts to remember his place in the world.
People always find it strange when I tell them I have three grandmothers and two grandfathers. It screams ''it's complicated''. But to me, it seemed normal, because this is what I grew up with and I never questioned it. It's only when I became a teenager and thought about my grandparents' past relationships that I came to really see why it is that I don't have two sets of grandparents like everyone else. Now I understand my family better. Because of this, I cheered Simon on his journey.
But at the same time, Simon is not a very important character. He doesn't take much space. He's more of an observer everywhere he goes. Strangely, everyone seems to be at his feet, ready to help him, give him shelter and everything he needs without requiring something in return. I wish his voice were stronger. He's a character I understand but not a memorable one.
The graphics, though, are I-N-C-R-E-D-I-B-L-E. They deserve five stars, but Simon's character deserves three, and the story four because family stories can be quite intriguing. This one certainly was.
Follow me on:
Youtube | Twitter| Instagram | Google+ | Goodreads | Bloglovin'