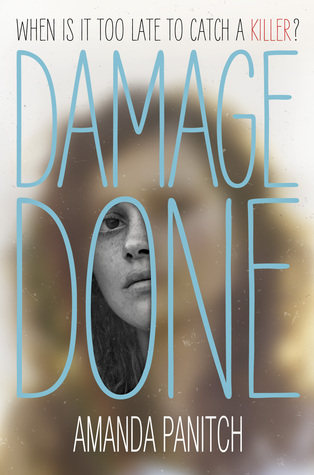 Damage Done by Amanda Panitch
My rating: 4 of 5 stars
Received: Publisher
Publication Date: July 21st 2015
Publisher: Random House Books for Young Readers
Point of View: 1st Person & Female
Recommended Age: 13+
Genres & Themes: Young Adult, Thriller, Contemporary, Mystery, Love
BLURB:
22 minutes separate Julia Vann's before and after.
Before: Julia had a twin brother, a boyfriend, and a best friend.
After: She has a new identity, a new hometown, and memories of those twenty-two minutes that refuse to come into focus. At least, that's what she tells the police.
Now that she's Lucy Black, she's able to begin again. She's even getting used to the empty bedroom where her brother should be. And her fresh start has attracted the attention of one of the hottest guys in school, a boy who will do anything to protect her. But when someone much more dangerous also takes notice, Lucy's forced to confront the dark secrets she thought were safely left behind.
One thing is clear: The damage done can never be erased. It's only just beginning. . . . Continue reading →