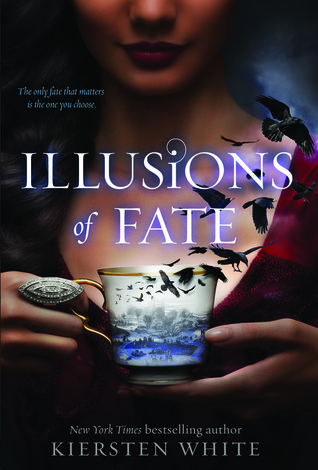 Illusions of Fate by Kiersten White
My rating: 1 of 5 stars
Received: borrowed
Publication Date: September 9th 2014
Publisher: HarperTeen
POV: 1st person & female
Pacing: fast
Genres & Themes: YA, Fantasy, Magic, Romance, Friendship.
BLURB:
"I did my best to keep you from crossing paths with this world. And I shall do my best to protect you now that you have."
Jessamin has been an outcast since she moved from her island home of Melei to the dreary country of Albion. Everything changes when she meets Finn, a gorgeous, enigmatic young lord who introduces her to the secret world of Albion's nobility, a world that has everything Jessamin doesn't—power, money, status…and magic. But Finn has secrets of his own, dangerous secrets that the vicious Lord Downpike will do anything to possess. Unless Jessamin, armed only with her wits and her determination, can stop him.